to KairoKats Egyptian Maus

Thank you for all your loyalty over the 27 years that we were breeding and showing these awesome cats.  We have retired, and are enjoying our remaining cats - the best pets ever!

This is Grand Champion KairoKats Miracle, Chunky Maunkey's daughter.  She Granded in one-and-a-half shows!

This page was last updated on: November 10, 2017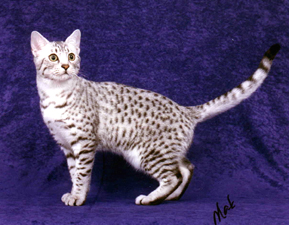 This is Grand Champion, Regional Winner I-Tem Chunky Maunkey of KairoKats.  He was 2nd Best of Breed, Best Silver, 14th Best Cat in the Great Lakes Region, and 2nd Best Cat for the Mid-Michigan Cat Fanciers' Cat Club for the 2003-2004 season.  Thanks to Tom and Ila Migut for letting us share the joy of this sweet, loving boy.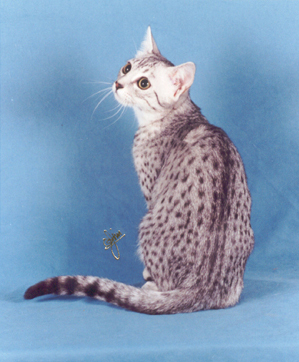 Sharon and Jim Folts

Kairokats@yahoo.com

This is the litter of 2006, 3 of them became Grand Champions!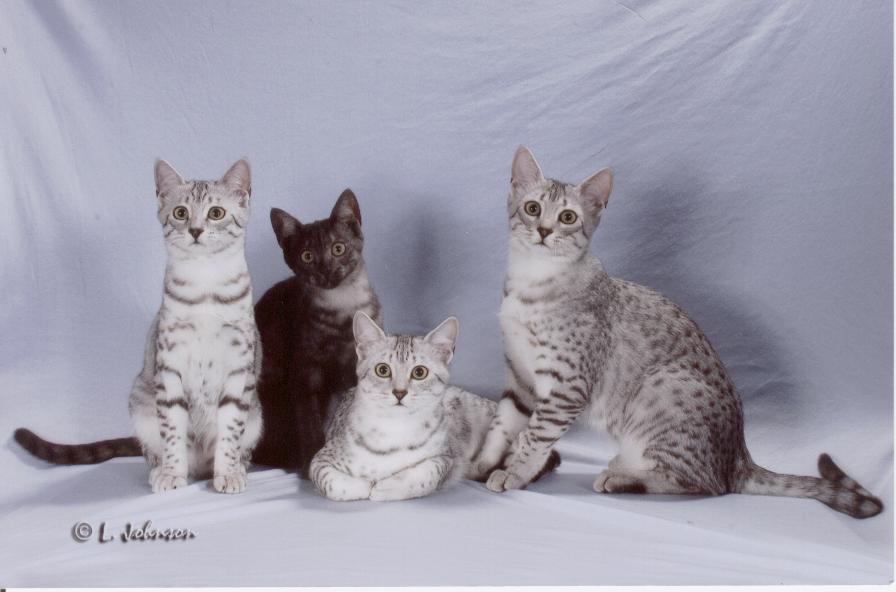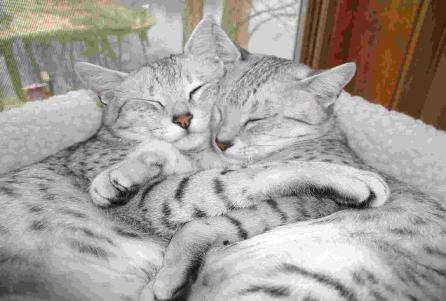 KairoKats Sparkle and Champion KairoKats Rochelle love to nap and cuddle.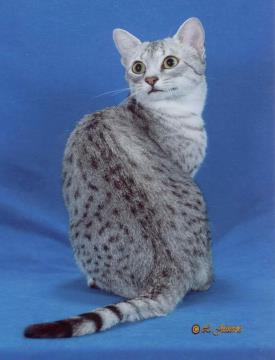 This is Scooter (GC, RW D'otz Shooting Star of KairoKats).  He achieved CFA's 3rd Best Egyptian Mau and Great Lakes Region's Best Egyptian Mau and 14th Best Cat in Championship for 2009-10 show season.  He was on Regis and Kelly Live on 10-19-2009!  Thanks to Susan, Caroline, and Eliza Melia, he resides at KairoKats.